Love or hate 
Kim Kardashian
, but we have to give her credit as she is the ultimate trend setter and doesn't do anything by halves. As we see the latest images that are published in the media we all get fascinated by what we see when the next Kardashian posts on Instagram. This defiantly makes the rest of us consider how we adapt our autumn trend for injecting neon into our wardrobes (maybe a
neon set)
? A
Femme Luxe
set of neon
cycling shorts
?), she appears to have completely gone against the rules of coming into the autumn/winter switching her earth tone styling with neon popping luminescence.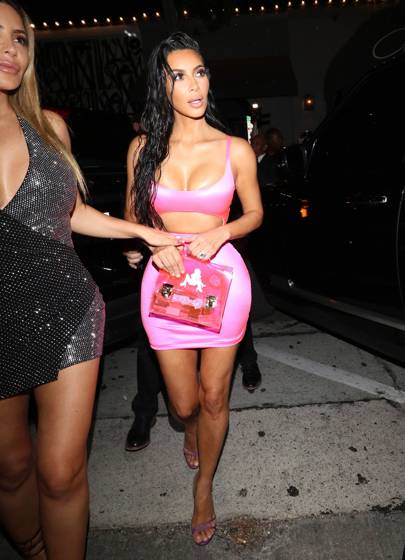 The Kardashians Making Neon Our Favorite coming out of Summer Beauty Trend
In the past week alone she has worn 
neon skirt with a 
Rick Owens
 tank top and a bedazzled Judith Leiber (yes, Judith Leiber!) phone clutch.
When you come across Kimmy K's new portrayal of neon pops its made clear to us all that no matter what she was wearing previously this is the new trend right now. 
There is no more transitional period gone are the days of organised fashion, just get ready for the next up and coming trends which you will find here at
Femme Luxe
before any one else. find our range of neon products in our
neon trend
collection.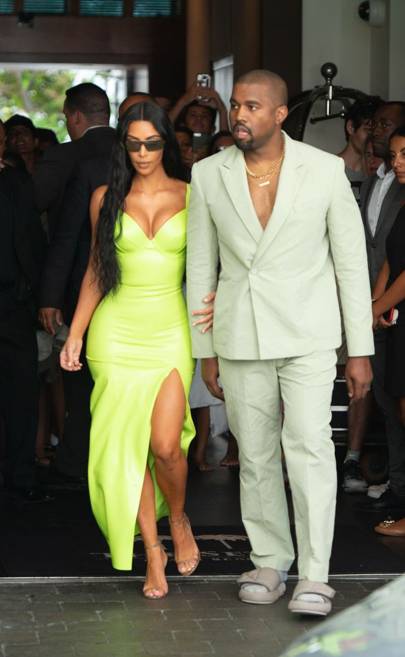 Occasionally, another name-of-note has given
neon
a go – this weekend Blake Lively made impressive efforts at embracing the trend in a
luminous green
Versace suit – but it was washed out in comparison, showing that Kim has fully adopted to becoming neon's most visible ambassador. If she persists in pioneering the
neon trend
early, it will soon become part of her personal brand we have similar styles such as
Neon Yellow Cami Strap Maxi Dress - Serenna
 find more of these styles in our
neon trend
collection.
In September we will see other stars committing to their own version of this trend, by then Kimmy K would have already dominated this style. Lets be honest who can co ord a lambo and outfit in less than one week? - the one and only Kimmy K. Impact is certainly her middle name!