No matter how effortless and carefree adverts always seem to portray it, for most of us gals, our time of the month welcomes mood swings, breakouts, cramps and bloating - and that's just on day one. If you are like me and suffer from PMS and painful periods then I have something that will help make riding the crimson wave a whole lot easier. I've put together a collection of some of my go-to menstrual must-haves that will help you feel gorj and glam the whole way through your cycle.
Skin Academy Tea Tree Sheet Face Masks
Our time of the month often makes our skin prone to breakouts which can make us feel like a hot mess. The Skin Academy Tea Tree Sheet Face Masks comes with two masks that help to reduce black and white heads. The Tea Tree oil extract acts as an anti-inflammatory, keeping your skin cool and calm during your period. Even if you are feeling under the weather, these face masks will have your gorj face looking bright and rejuvenated, babe. Why not treat yourself to some self-care with a pamper night?
Black Gold Detail Round Bar Sunglasses - Winona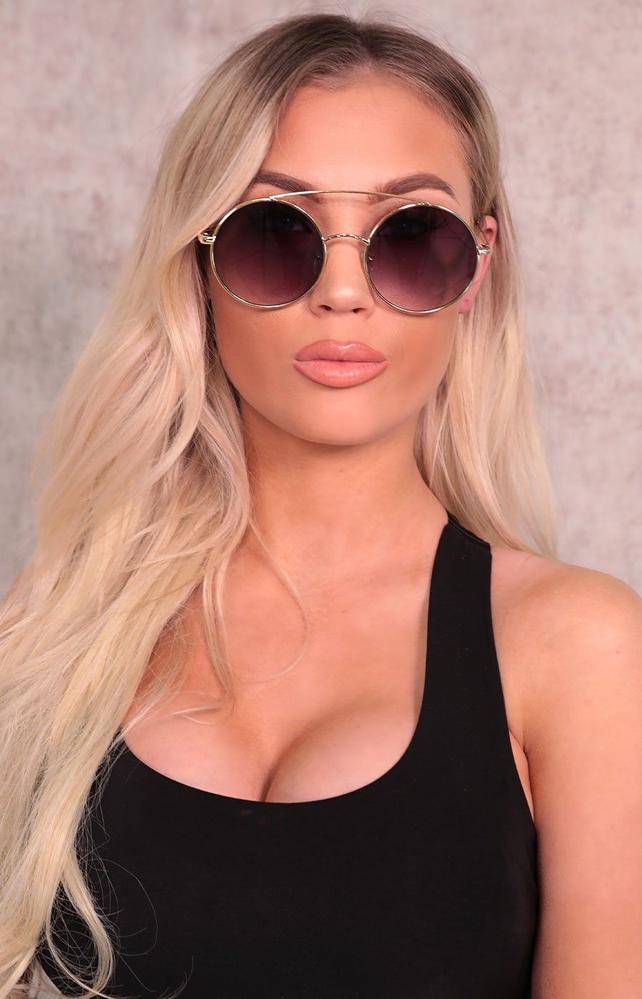 Let's face it, PMS means that for a few days a month, us ladies have an extra amount of sass. If you are feeling hormonal and mercury is certainly not in retrograde, then you can block out the haters in our Black Gold Detail Round Bar Sunglasses. Perfect for dressy occasions or that every day slay, these stylish sunnies will make you stand out from the crowd with their statement gold arms and reflective black lenses. You've got this, girl.
Black Seamless Firm Control Briefs
Period induced bloated stomach? Eating too much chocolate to help ease the cramps? We've got you, babe. As women, our bodies can change so much during menstruation. For most of us, a bloated belly and swollen boobs are a common theme which can leave us feeling not so hot about our appearance. Our Black Seamless Firm Control Briefs allows you to take back control of your confidence, helping you to flatter those curves that mamma nature gave you. The seamless material is supportive and tones both your tum and your bum, so you don't have to worry about counting the calories, gal. Why not stay flawless and confident 24/7 and get the matching Black Seamless Padded Bandeau Bra? You'll be ready to take on anything that your day may throw at you. Period? What period?
Pink Off Shoulder Loungewear Set - Blake
Who said joggers couldn't be stylish? Our Pink Off Shoulder Loungewear Set is the perfect look if you want to stay casj and cosy when on your period, while still bringing that hint of glam. With a drawstring waist and stretchy material, this lush loungewear set is ideal for making menstrual cramps and a bloated tummy that little bit more bearable. We are obsessing over the matching off the shoulder crop top that highlights your collarbones and slims your waist. Complete your look with a pair of chunky sole trainers for that day-to-day slay.
White LoveYaself Print T-Shirt Issy
We know how gloomy your period can make you feel about yourself which is why it's time to practice some self-love in our White LoveYaself Print T-Shirt. You will look like a casj queen in this simple and cute white tee, channeling a laid back luxe look. Why not pair it with a pair of joggers or cargo pants from our trousers collection to complete your 'fit? Put on your fave lipgloss and some statement earrings and don't let your period hold you back from lookings fire.
Visit Femme Luxe to shop our PMS and Period Care Package essentials. You've got this, babe.