OMG is it nearly 2020 already?! We bet you're dying to know what your 2020 Horoscope has in store for you. Whether it's gonna be the year that you finally get those finances together, or decide to settle down and get a bae, these horoscope 2020 predictions are actually gonna be accurate AF. Check out what your 2020 horoscope has in store for you, chick!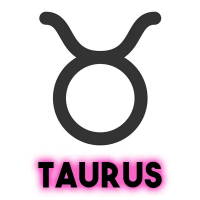 Your 2020 Horoscope Taurus is deffo one that the other star signs are gonna be envious of! This year is all about being a total boss babe, expect to focus on your work and smash those goals. With the planets positioning themselves in the perf places for you, if you're willing to put in the work, you will deffo reap the rewards. Remember to keep that balance though, girl. Make sure you prioritise some time for a lil rest and relaxation. We predict that travelling is on the cards for you, so start ticking off some of the destis on your bucket list this year! As Mars enters Aries in June, hold off on making any major life decisions and be careful with your finances, as you could experience some financial troubles - eek! Get through it by becoming a budgeting babe and you'll end the year on a total high.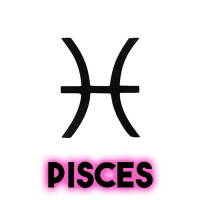 You're gonna love your 2020 Horoscope Pisces, grab your umbrella and get prepared to make it rain! The alignment of Mercury and Capricorn at the start of the year means that you'll receive some unexpected cash, cha-ching! Make sure that nothing f***s up this opportunity for you by taking up any chances that come your way, be it that new job, or a way to earn a lil extra on the side. As if things aren't already lookin' good for ya, you can expect to have a new relationship this year, whether it's a potential bae or a new bestie. This new relationship will help to boost those finances even further - so keep your eyes open for this finance-boosting friend! In June, with Mars entering Aries, you may experience some trouble at home with the fam. Make sure that you try to keep the peace and you should sail through these issues with no probs.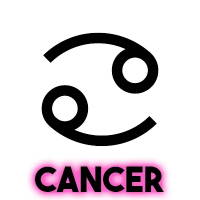 Times are changin' in your 2020 Horoscope Cancer! Expect some serious changes in your personal life as Saturn, Jupiter and Mercury align. You'll start to experience some srs changes and challenges, but as a total boss b****, you'll be able to see these through. Been struggling with your self esteem this year? You'll be able to start valuing yourself in 2020, learn to love yaself and the rest will come easily. Around mid May, you may run into some trouble at work, if this does happen, then a senior colleague will be able to give you a hand, don't worry - you got this! This year will be all about learning about yourself and finding out who you really are.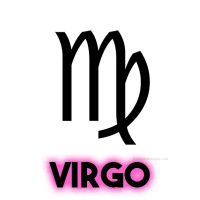 Your Virgo Horoscope 2020 is gonna totally get you excited for the new year that's ahead, babe. 2020 will see you develop your personality and start to find out who you really are, exciting times! Mercury entering Gemini during the middle of the year will turn you into a total boss babe, so if you're career orientated, that promotion is 100% on the way. Got your own business? Expect profits to start hitting the roof at the beginning of the year, perf if you've spent a bit too much on those xmas pressies. You may also receive an unexpected pay rise during this year, you deserve it, girl. Don't go getting too excited though, while it's good to splurge a lil bit, if you don't stash away some of those earnings, you could find yourself in a less than fortunate position at the end of the year.
Your 2020 Horoscope Aquarius could go either way, it totally depends on the opportunities and chances that you take this year. With Saturn ruling Jupiter and Mercury, depending on your choices, it could be an amazing year, or a total write off. Make the right decisions, and you'll find yourself winning on the financial and career front, but f*** it up and it's gonna be a slow year. Keep a check on that spending, babe and make sure you prioritise time with your friends and fam and nurture those relationships. Struggling with money this year? If all goes well, this should turn around by the end of March. With Mars in retrograde in September, steer clear of making any major financial decisions (put down that catalogue, girl) and hold off on asking that new guy on a date until next month!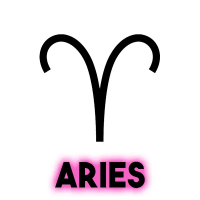 Okay Aries, your 2020 Horoscope is one that we're kinda envious of. You're gonna have a totally amaze year! With Jupiter aligned with Mercury, you're set to receive something huge, whether it's a house, new job, or a new relationship. As always, you've gotta put in a bit of effort to get it, but it will 100% be worth it in the end. Stick to the rules, don't cheat or lie to get what you want and we promise that 2020 will be your year. The main focus of 2020 for you should be your health, so put down the margaritas and look into that juice detox you've been dying to try. Wanna take up a new hobby? This is the year to do it, with your creativity levels running high AF! Whether it's a sport, art or you just wanna make your 'gram look fire, now is the time, babe.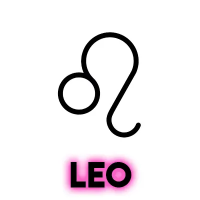 We heart your 2020 Horoscope Leo, with the sun ruling your sign for the year, positive changes are coming. Keep chilled and slay any challenges that come your way to better yourself in the long run and become an even better person than you are already. Around June, Mars enters into Aries, giving you an extra long spell of good luck. During this time, your life is gonna be a total breeze, in both your home and work life, so take advantage of it, babe! Thinking of moving out of your current pad? Hold off between September and November, these months will spell trouble with anything that's property related. The key in your 2020 horoscope is to stay positive, so keep this up and it might just be your fave year yet.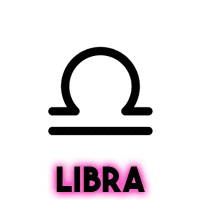 We've got one word to sum up your 2020 Horoscope Libra, success! This year is gonna be all about success for you, some big changes are coming, but they're all for the better, babe. Your 2020 Libra Horoscope indicates that everything you've been wishin' on is gonna come true. Been putting in extra hours at work? Expect your career to move forward. Been smashing those Tinder dates? Someone special is set to enter your life. Been living in the gym recently? Your dream bod is about to make an appearance! Keep putting in the work and your perseverance is gonna be rewarded. Expect these changes to get a real kick start in the first week of Feb, as Venus moves into your sign. From the end of June, Mars enters Aries and makes all your day-to-day tasks run super smooth. Career girl? You'll deffo be impressing your boss this year.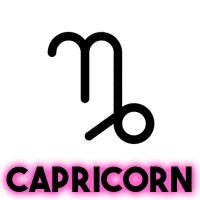 It's time for a glow up in your 2020 Horoscope Capricorn! With Saturn aligning with Mercury and Jupiter, 2020 is gonna be the year of growth for you. You'll notice your new ability to push your limits and get out of that comfort zone. You'll get a confidence boost and start hanging out more with friends-of-friends that you've always wanted to chill with, manage to save up for that hol you've been planning and smash that presentation at work. Career wise, if you're thinking of moving jobs, hold off if for now. This year is more about focusing on your personal life and relationships, and your health. So close those job vacancy websites and schedule in a lil catch up with your friends and fam to feed your soul this 2020.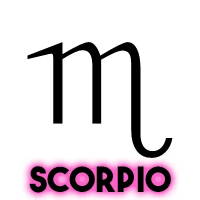 2020 is gonna be an amaze year for you, Scorpio! Your 2020 Scorpio Horoscope suggests that the year is gonna kick off to a fab start, with an unexpected financial windfall comin' your way (yay!). Saturn and Jupiter align with Capricorn, meaning you're about to strike lucky in all areas of your life. So you can go ahead and buy that lotto ticket! A holiday or trip is predicted early on in the year, be it a city break with your girl gang, or even a work trip. As the year moves into March, Mercury goes into retrograde and brings about some srs changes for you. You may start to struggle with work or relationships, but this dry spell shouldn't last too long, don't worry, babe. Bit of a workaholic or love the party? Make sure you don't neglect your health, a weekend in can go a long way!
2020 Horoscope Sagittarius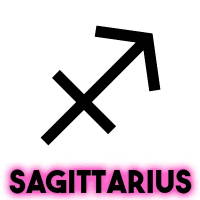 Feeling a bit lost recently? Your 2020 Horoscope Sagittarius suggests that 2020 will be the year that you find yourself. With Jupiter and Saturn entering Capricorn at the beginning of the year, finances and relationships are affected and you'll start to learn a lot about yourself in the process. If you've struggled with money or your relationships this year, next year you'll begin to find out why, and what you can do to turn things around. Expect to get a lil more in touch with your spiritual side and get some wisdom that'll help you in your day-to-day life. Make sure that on your journey of self discovery, you don't neglect your friends and fam, though! Coffee catch ups and going out for some food will help keep you connected to all your important relationships, so make time, girl!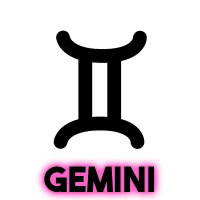 Get ready to tick a lotta boxes with your 2020 Horoscope Gemini! You're set for a good year, with Saturn moving into the 9th position in March bringing peace and love to all areas of your life. Been working hard recently? Your efforts will be rewarded around this time. It's a great year to start focusing on all things spiritual too, so if you've been wanting to take up meditation or yoga, try it, girl! Not really your thing? Focus on your health instead, we're talking hittin' the gym, smoothies and getting that extra hour of sleep, your bod will thank you. From May-September, your financial situation is gonna have an unexpected boost, as long as you're careful with your cash at the start of the year (watch that overdraft, babe!). Arguing with bae a lot? There will be some up and downs in your relationships, but these should fully settle down in May.
We know that your 2020 Horoscope has got you totally excited for the New Year! Make sure you share yours on the 'gram and tag us!
Need a new 'drobe for the New Year? Shop New In now!